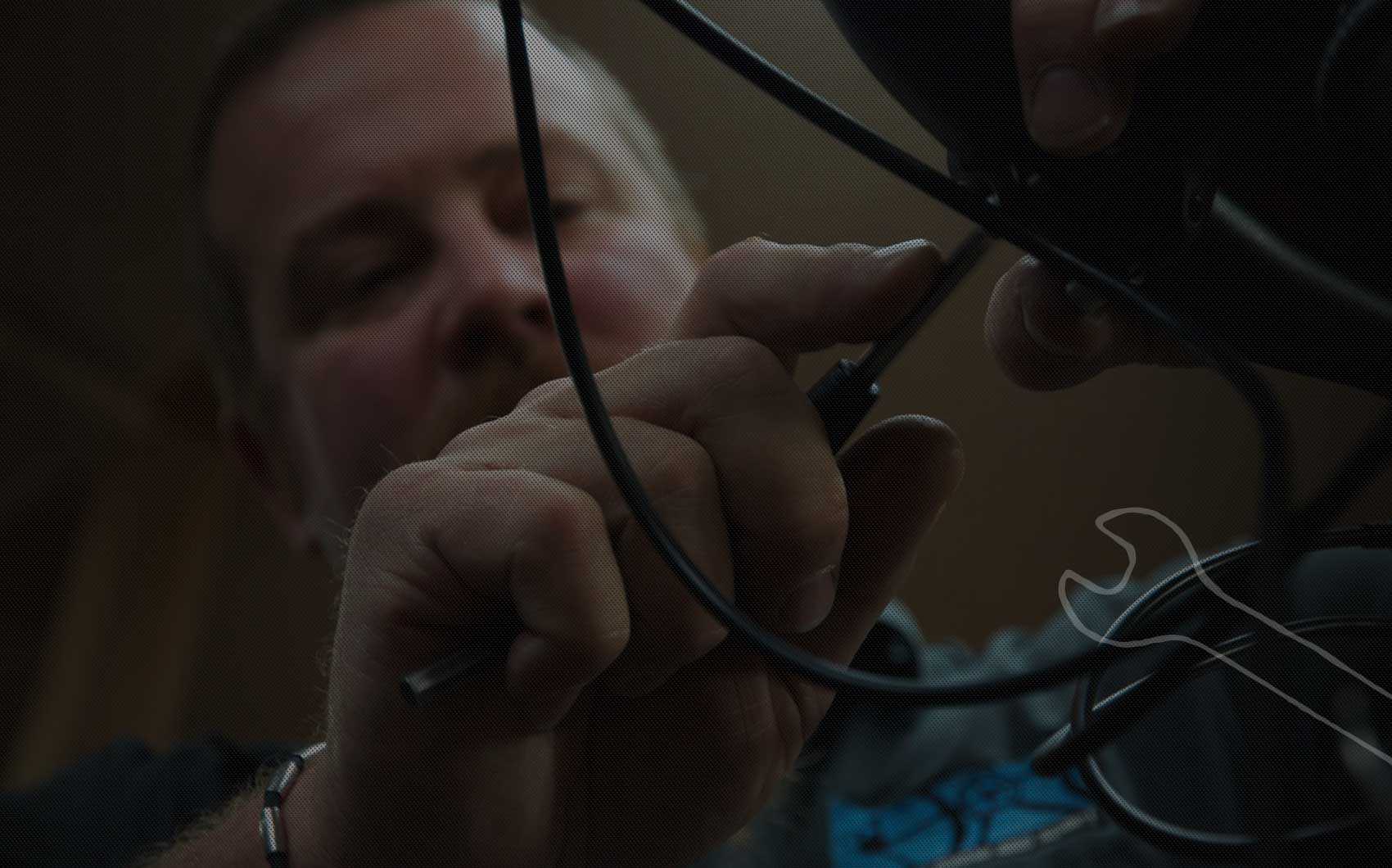 ROAD, MTB + FATBIKE SERVICE PACKAGES
*Parts and installation labor subject to additional charges if necessary.
Other common bike services + pricing:
Install Tire/Tube – $10 (per wheel)
Bleed Disc Brake – $40
True Wheel – $20-$30
Adjust Brake – $15 each
Adjust Derailleur – $20-$25 each
Install Chain – $12-$15
Install Disc Brake Pads – $15
Adjust Headset – $8-$15
Box Bike for Shipping – $80
Assemble New Bike – $90
Re-assemble Shipped Bike – $60
Install Rear Derailleur – $35 + parts
We are a full service repair shop with experienced, skilled technicians. Come in or call for pricing on other services.
NORDIC SKI TUNING + SERVICE
Additional services available. Ask for details.
We check our service email everyday and will do our best to contact you within 24 hours of receiving your service request. You can also bring your bike/skis into the shop during business hours and be greeted with a big smile and a furry friend (or two).
Once we receive your bike/skis, we perform a thorough no-cost assessment of the service needs. Then, we'll provide you with a cost estimate for things that we recommend being done and things you'd like to have done. With that information, we'll talk through the options and decide what works best for you. Lastly, once you give us the green light, your bike/skis goes into the service queue and one of our awesome technicians will work their magic! Pretty simple, right?
Even if you're not doing major technical bike repair, I'd recommend having a Feedback Sports Mechanic Work Stand at home. It's portable, robustly built and folds into an easily stored column shape. It makes even simple things like lubing your chain or fixing a flat way more pleasant.